Optimizing The Maximum Potential Of Capabilities​
Uday Sonthalia is a diligent and dedicated young entrepreneur who has a strong appreciation for creativity and innovation. He has an eye for recognizing potential in little ideas that can eventually become big accomplishments. A topper of his school, he graduated in B.Com. (Hons.) with a gold medal for being best student of the college. He later completed his Masters in Business Administration specializing in Entrepreneurship. Here he received a scholarship and also got the award for being the Best All Round Management student.
His diverse skill set is comprised of strong leadership and management abilities, oratory and writing qualities, expertise of design soft wares and the enthusiasm for working for the benefit of the society.
His leadership abilities are reflected by the numerous successful events that he has organised, gaining him an unmatched recognition. Being interested in research work, he has presented many of his papers in conferences both at state and national level, many of which have also won awards. His not for profit initiatives like the Annual Entrepreneurship Summit and his association with several social causes and NGOs  reflect his desire to support the idea of being a responsible citizen.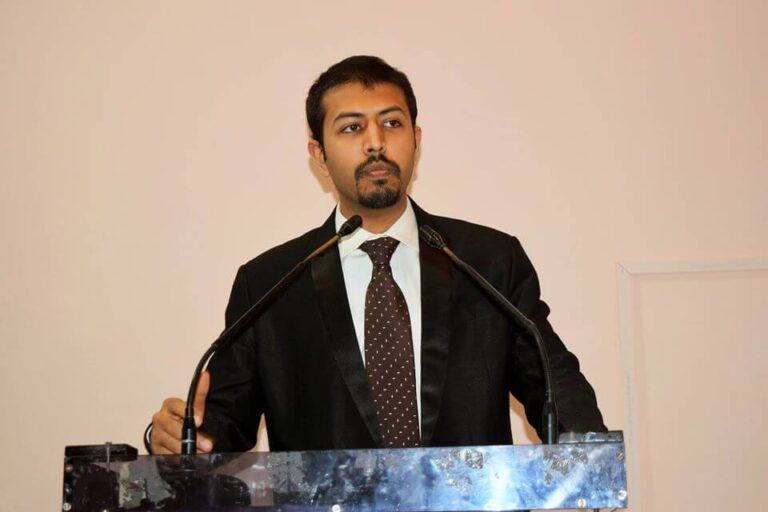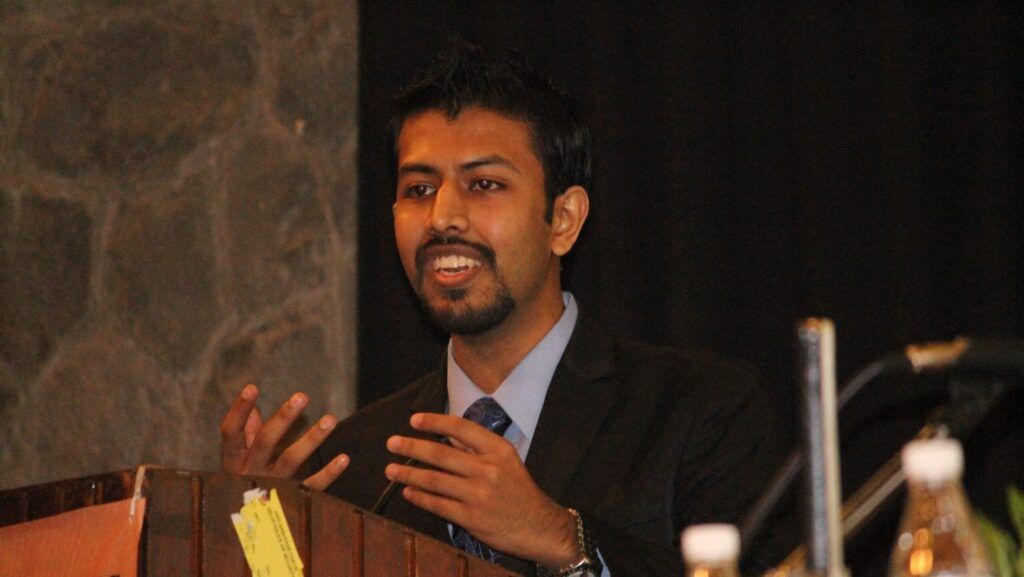 His untiring spirit has always made him excel in various fields. After proving himself in social entrepreneurship, Uday Sonthalia took a step into the business world. On 10th August, 2013, he started his maiden venture – Uni Square Concepts, along with perusing MBA. Excelling in all the avenues simultaneously, he received awards from various organizations for his leadership, management, marketing, and other skills.
He is never at a loss for new concepts or ideas and enjoys designing in varied spheres. He regularly conducts interesting workshops, events and development and training programs. He respects innovation in the field of ideas, logic and application. He has an open mind and is a rationalist who respects critical evaluation.
Ethics, Honesty, & Responsibility
values that he is respected for
Uday Sonthalia is a man of morals. For him, his values, his true beliefs and ethics are of highest priority. According to him, "Values define the boundaries for an individual within which he or she must live and function. Moral values are a path, a guide to become a better human being."
Uday Sonthalia's background has contributed to his entrepreneurial strengths. His family is also into the business sector, successfully running a manufacturing business.
An alumnus of Bluebells School International, he graduated from Shaheed Bhagat Singh College with a Bachelor's Degree in Commerce (Hons.). He further completed his Masters in Business Administration specializing in entrepreneurship from Amity Business School, Amity University, Uttar Pradesh.
"The power of god is with you at all times; and is constantly doing all the work using you as a mere instrument."
Shri krishna, bhagvad gita
his versatile personality
avid learner & enthusiastic explorer
His journey is a self-expressive example of what all a person is capable of achieving. A student of management and commerce, Uday Sonthalia learnt design and acting on his own and went on to specialise in video editing as well. He has this unquenchable thirst for knowledge. Be it his educational fields, creative arenas, technical expertise or his future plans, he is a completely self-taught person.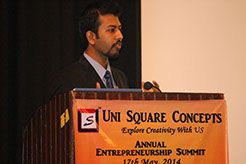 A true entrepreneur, Mr. Sonthalia's entrepreneurial abilities are well explained by his constant knack for innovative ideas which he takes no time to implement. He has been a student of entrepreneurship by continuously working in this area. He has organized numerous successful entrepreneurship summits. Making use of his entrepreneurial skills, he has taken his venture Uni Square Concepts, to greater heights.
Uday Sonthalia has proved his leadership qualities time and again by influencing small and big teams and dazzling many through his expertise. Both profitable and non profitable fractions have been guided in the most appropriate manner under his leadership. He has mastered the art of turning problems into interesting issues and offering extremely constructive solutions to tackle those issues.
Management is nothing more than motivating other people. According to him, time management is an oxymoron and that is why he focuses on priority management to maximise the time one has. The award for Best All Round Management Student that he won during his post graduation and the gold medal that he won for being the best student of his college during graduation bear testimonies to his excellence.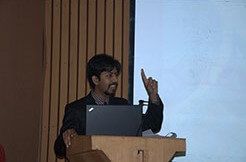 His thought provoking ideas act as the biggest tool in convincing people. Being a magnificent orator, he uses his effective speaking skills to explain and influence people in constructive ways. A commendable voice and unique communication tactics help him in grasping people. His unbeatable spirit and enthusiasm can become a source of inspiration and is reflected in his various initiatives.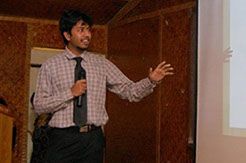 with multiple competencies
His passion for creativity and innovation has benefited him in more ways than one. Apart from enabling him to get a brainy command over softwares for general use, his passion to learn new things has also enabled him to become a self taught expert of some of the best design softwares that assist him in expressing his ideas more effectively.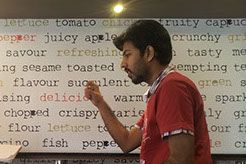 Uday Sonthalia is the author of the critically acclaimed book- The Unparalleled Roadmap: Handbook to get your dream job. He believes in the saying "The pen is mightier than the sword". He has written numerous articles and blogs on diverse topics and even commercial content for various companies. According to him , writing is a medium of communication that represents language. He sees writing as a complement to speech.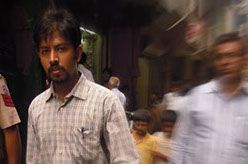 Enthusiastic Personality.
Considered as one of the seven heavenly virtues, diligence is a trait not easily seen among individuals. Uday Sonthalia, however, is one of the few who has always possessed the zeal for working hard. He does not back off or fear work pressure but embraces it and gives his best shot that certainly helps him achieve his goals.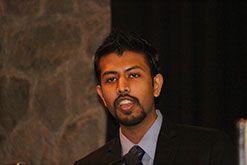 It is evident that Uday Sonthalia's interests lie in many varied fields and he makes sure to learn what he loves. He possess the interesting qualities of voice modulation and acting. His interest in dramatics also makes him implement those skills in his day to day life to the best of his interests. An ambitious, vivacious and zealous entrepreneur, Uday Sonthalia wishes to take his company to the greatest heights.